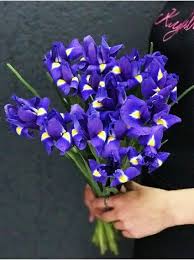 Rules come from the East
When choosing flowers and handing them, you should follow some rules, otherwise you can get into an awkward position. The homeland of these rules is the East. The fair sex, limited in communication and covering their faces with a veil, tried to express their feelings and shades of mood with the help of flowers.
For example, according to Eastern tradition, it is important how the girl acted with the flower presented by the young man. If she pinned him to his chest in the region of the heart, this is a sign of love, and if to his hair, then you should not hope for reciprocity.
The associations that have arisen over time have become stable and formed the basis of the science called flower etiquette. Travelers transferred this knowledge to Europe, where they supplemented and developed. Some of them have been lost, but a considerable part has survived to our time. Continue reading →