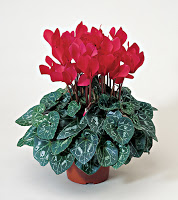 Cyclamen is a houseplant belonging to the family of primrose.
Homeland – The Mediterranean coast of southern Europe. Cyclamen grows from fibrous round or flattened tubers. From the upper tuber cavity, flowers and heart-shaped leaves are formed.
Cyclamen flowers have a variety of colors: red, white, pink, yellowish, etc.
With good care, cyclamen can live for several years and form more and more numerous flowers every year.
Cyclamens with many flowers and buds begin to appear in flower shops from the first days of September. When buying, make sure that the leaves are not damaged, the color of the leaves is juicy and saturated. It is better to buy cyclamen with flowers that have not yet opened. The tuber of the plant should protrude 2-4 cm above the ground.
If the color of the cyclamen leaves is pale, this is a sign of excessive watering. When overflowing, tubers and petioles of cyclamen can easily rot. At the first signs of waterlogging, cyclamen is placed in a dry, ventilated place, damaged leaves should be removed. The cyclamen is watered by pouring water into the pan. Continue reading →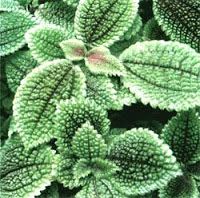 The homeland of pylaea is the tropics of Asia, Africa and Australia. If you touch the mature buds of pylaea or slightly sprinkle water on them, they open and shoot pollen.
All pylaea are unpretentious and decorative throughout the year. It is recommended to grow them in wide pots or bowls. These plants will feel great if you find them a place on the windows of eastern and western orientation. Pilea has many varieties, differing in color and shape of the leaves. Only some species of this perennial plant can be grown as houseplants.
Temperature mode
Pilea is thermophilic, therefore it should be kept at a temperature not lower than 12 ° C. In winter, plants are kept at a temperature of + 16-18 ° C in a bright place. On frosty nights, they should be removed from the window sills and protected from drafts.
Lighting Continue reading →