Largest leaves – Palm Raffia has the largest leaves in the world. They reach 20 m and are larger than all tree species.
The smallest flowering plant – The floating duckweed of Wolffia Arhrys is the smallest flowering plant in the world. The size of its leaves is only 0.5-1.2 mm in diameter.
The deepest roots – The longest roots are found in wild ficus from South Africa. They reached 120 m.
The first plant an astronaut – The first plant that bloomed and produced seeds in space in the absence of gravity is Arabidopsis. Its life cycle is only 40 days; A copy of Arabidopsis was grown in 1982 aboard the Russian space station Salyut-7
The largest living creature – The largest living creature on Earth – a giant sequoia, it grows in California, USA, and is named "General Sherman". Its height is 83 meters, the trunk circumference is 24.1 m. Its wood would be enough for 40 one-story houses or 5 billion matches. Continue reading →
One of the ancient Greek legends is dedicated to the mysterious origin of violet flowers. The beautiful Apollo – the sun god – entertained himself by chasing a pretty young nymph – the daughter of Atlas with the hot rays of the sun.
The poor thing, exhausted by the mercilessly scorching sun, prayed for help to the most formidable and powerful of the gods Zeus. Feeling sympathy, Zeus turned it into a violet and hid it from the sun in his possessions – in the shade of shrubs in the middle of the forest. Hid from the eyes of others, left only to admire himself. Until one day, the daughter of Zeus Proserpine went for a walk in the forest. Finding lovely flowers, Proserpina plucked a bouquet, and on her way back she was stolen by the crafty Pluto. With fear, Proserpine dropped the bouquet, and violets scattered from divine heaven on sinful human earth. Continue reading →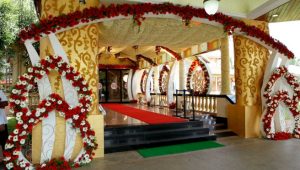 Weddings, birthdays, anniversaries and other celebrations that are celebrated with a large number of guests are decorated with flowers according to similar principles. The only difference is that for a wedding the decoration will be more magnificent than for other holidays. Plus, wedding floristry should be combined with the bride's bouquet and the color scheme of young clothes, or be designed in classic wedding tones: white and light pastel. And in the banquet hall, and in the house, and in nature, any celebration requires the design of space with furniture and decor elements. It is these tables, chairs, arches and columns that are decorated with flowers.
Newlyweds table. A long arrangement of flowers is placed in the center at the leading edge. Most often, this is enough, because it is large and other flowers will only bring chaos. Instead of composition, you can put flowers in vases: on the edges – high, resembling candelabra, and closer to the center – low. Continue reading →
More than 4000 years ago, the ancient Egyptians, who first thought of it, began to grow flowers Gardening and floriculture in the Middle Ages was an honor. People who showed disrespect for this work were severely punished: a flower garden or garden destroyer was chained to a shameful pillar, they could burn his toes or, like a thief, cut off his hand, and then forever be expelled from their native lands. Before the advent of modern material in life jackets, sunflower stalks were used. The ancient Arab legend of a bright yellow color. In 612, Mohammed began a war against the Israelis, at which time his wife Aishan left home. She met with a young man while her husband was not around. Mohammed was told about the betrayal of his wife, but he did not believe it. Then people advised to give her red roses, if they turn yellow – Aishan is unfaithful. Continue reading →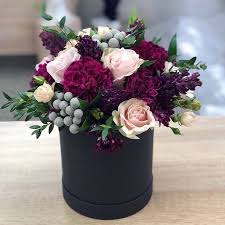 Flowers are essential in the culture of most peoples. Somewhere they are used for decoration, somewhere they serve as a sign of attention, and somewhere they are completely revered, as, for example, in some countries of Africa. It would seem that these are just plant propagation organs, but humanity has made a real cult of them, and for many hundreds of years, in most parts of the Earth, a bouquet of flowers has served as a universal gift.
1. The smallest flower in the world, belonging to the duckweed family, has a diameter of only 1 millimeter. The largest flower on the planet boasts a tropical plant of Arnold's rafflesia – with a diameter of 91 centimeters, it weighs about 11 kilograms.
2.White colors do not exist – in fact, they are colorless, that is, they do not have any color pigments and simply reflect sunlight. Black pigment also does not exist in the world of colors – the color can be either dark red or deep purple. Continue reading →