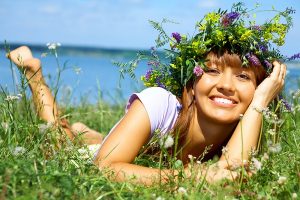 Jewelry is real magicians, any girl knows this. After all, even a casual look, consisting of jeans and a T-shirt, can be transformed using beautiful earrings or a pendant. Each woman chooses jewelry depending on her mood: strict geometric shapes emphasize strength, confidence, but floral motifs focus on romance and tenderness.
Floral decorations in different cultures
The main jewelry for girls is not diamonds at all, contrary to popular belief. The main "friends" of girls in many cultures at any time were flowers. From ancient times, girls decorated their hair, wove wreaths, hung flower garlands around their necks.
In Russia, a flower wreath was considered a real amulet, so the interwoven flowers were carefully selected Continue reading →